Oct
11
From: (CNN) — If you're lying awake at night, feeling angry or fatigued, because of stress, you're in the majority, according to a nationwide report released Tuesday.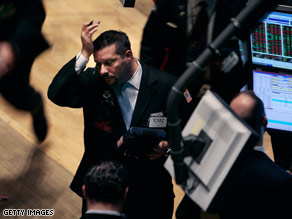 Anxieties about the economy are not only affecting Wall Street, but also 8 out of 10 Americans.
As many as 80 percent of Americans are stressed about their personal finances and the economy, according to the annual survey conducted by the American Psychological Association.
Top sources of stress in previous years were personal finances, work and issues related to raising children, said Dr. Katherine Nordal, the association's executive director for professional practice.
"This year, the jump was marked in that the No. 1 concern is both money and the economy," she said. "In my 30 years of experience, in the past, this was not the thing that would be high in complaint lists. Most people are driven to counseling because of relationship problems with marriage and children, depression and anxiety. But what we're seeing today is that the economy and finances are viewed as significantly more stressful, by more than 8 out of 10 Americans."